J.B. Hunt
Client: J.B. Hunt Transport Services, Inc., one of the largest transportation logistics companies in North America, provides safe and reliable transportation services to a diverse group of customers throughout the continental United States, Canada and Mexico with annual revenues of over $10 billion
Challenge: J.B Hunt wanted a solution to optimize all outbound shipments for a third party logistics customer. Strategic Systems developed a Carrier Selection Optimization application for JB Hunt Logistics to optimize their needs.
Solution: The solution involved carrier modeling, carrier selection and system integration with JB Hunt's order and freight management systems. The carrier modeling system evaluated commitments to carriers, cost structures for each carrier, trailer availability, and load requirements in determining the least cost solution. The carrier selection system provides optimal carrier recommendation and a ranking of alternative shippers for each lane.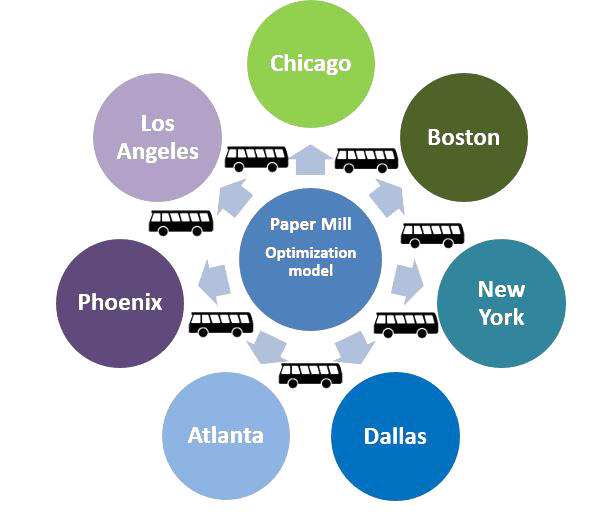 Result: SSI leveraged its strong expertise in data science and math modeling to develop an application that allowed J.B Hunt to simplify its carrier selection and reduce costs.