Top Six Blockchain/Crypto Companies On Forbes Fintech 50 List [Infographic]
Forbes recently featured six cryptocurrency and blockchain-oriented companies in the fourth edition of its Fintech 50 list -  the coveted list that reveals 50 most innovative fintech companies annually. We created an infographic that demonstrates funding information, description, location, etc. of these companies.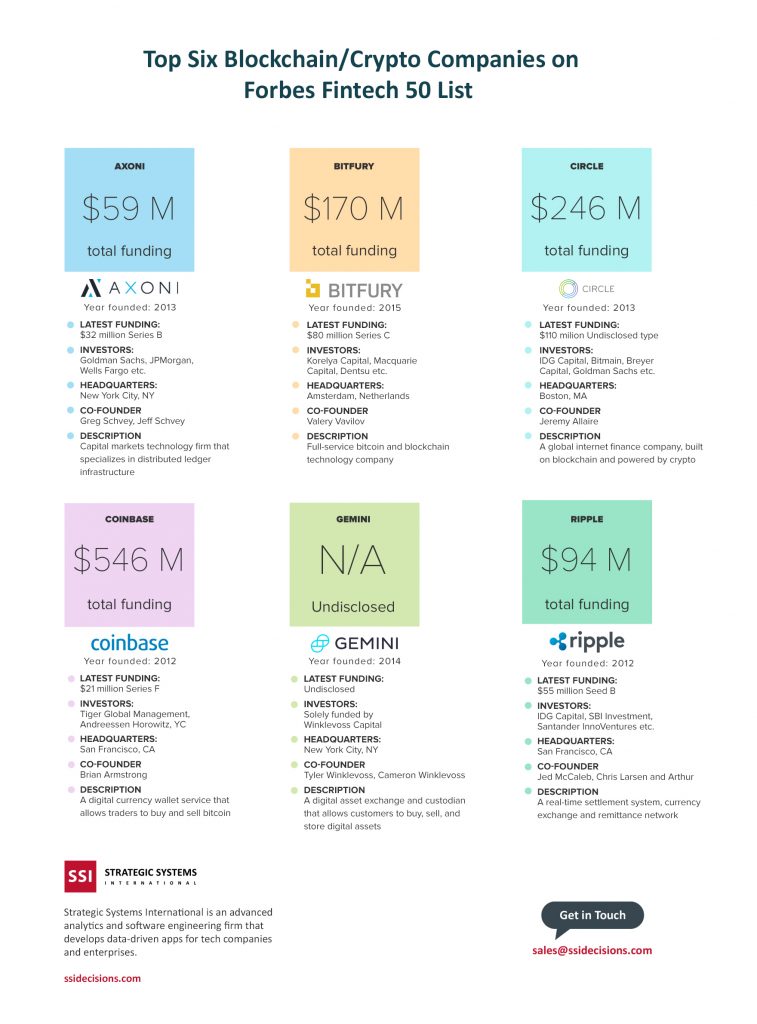 Blockchain's impact on different verticals has not gone unnoticed; the reason why we are more favorable towards its growth in 2019. Do you think the concept is merely hype or holds real hope? Leave your comments in the section below. 
---
Strategic Systems International (SSI) is an Advanced Analytics and Software Engineering firm that delivers data-driven projects to tech companies and enterprises around the world. Explore the case studies here. Contact us to learn how we can develop a solution featuring both the cutting-edge technologies that can benefit your business.